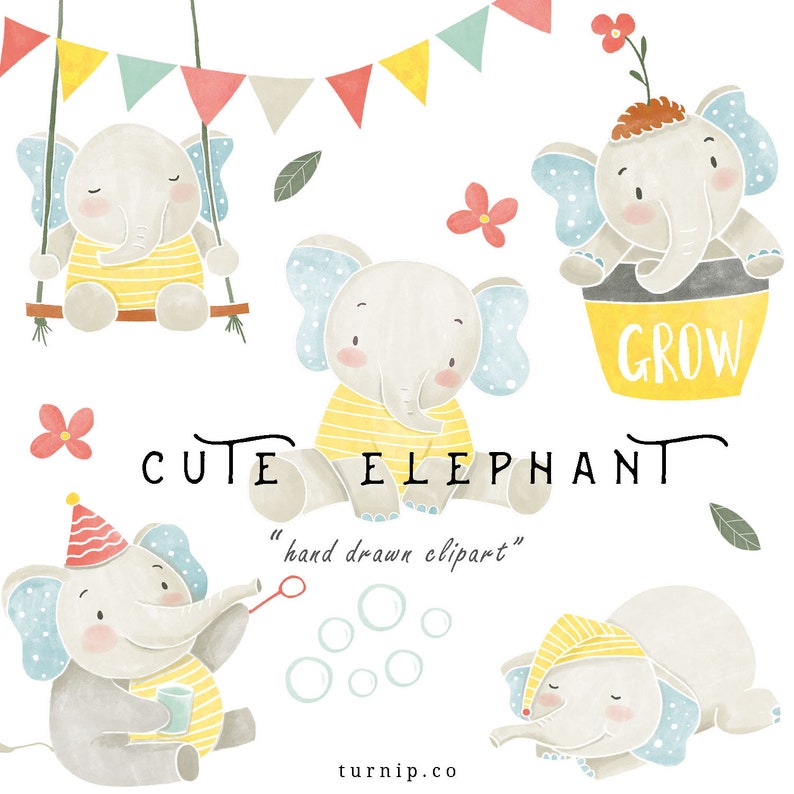 What You'll Get In This Watercolor Baby Elephant Clipart PNG Boy Girl Digital Download Set :-
Cute watercolor baby elephant with grey skin, blue spotted ears, blush cheeks, yellow striped shirt…
– with closed eyes enjoying and sitting on a swing.
– with open eyes, sitting spread legged with legs and hands touching the ground and eyes wide open.
– inside a yellow plant pot with the words "Grow" and with some soil and a red flower on top of its head.
– with a cup of bubble soap in one hand and making bubble float through the air on another hand, and a red party hat on its head.
– sleeping on the ground with a yellow striped night cap.
… and more!
Click the image or link to navigate and see more…
[Read more…] about Watercolor Baby Elephant Clipart PNG Boy Girl Digital Download