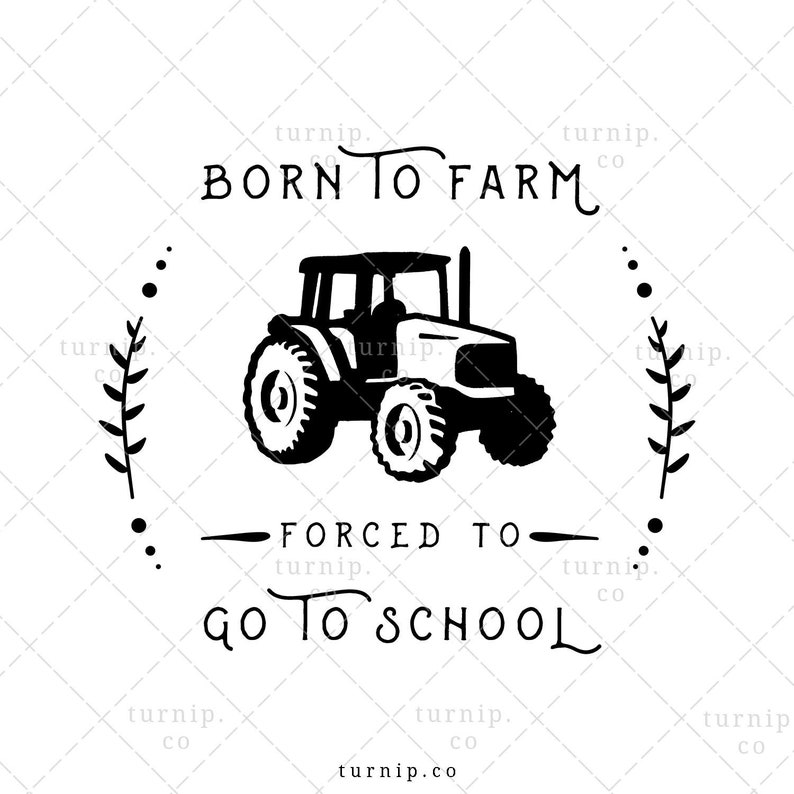 Here's what you get in this Born to Farm Forced To Go To School Sublimation Graphic Clipart PNG:
[1] black and white sublimation clipart graphic with a tractor in the center moving in direction from left to right…
… the tractor is surrounded by floral leaves as embellishment on the left and right along with some black dots…
… above and below the farming tractor are the words "Born To Farm, Forced To Go To School".
The design is simple, minimalist and clean.
Start using it instantly after download for your t-shirt design, mug design, product graphics, stickers, scrapbooking, heat transfer projects, wall art, crafts, blog posts, store banners, website design, apps, baby shower invitations, greeting cards, stationery design, collage, junk journals…
… and more!
Click the image or link to navigate and see more…
[Read more…] about Born to Farm Forced To Go To School Sublimation Graphic Clipart PNG