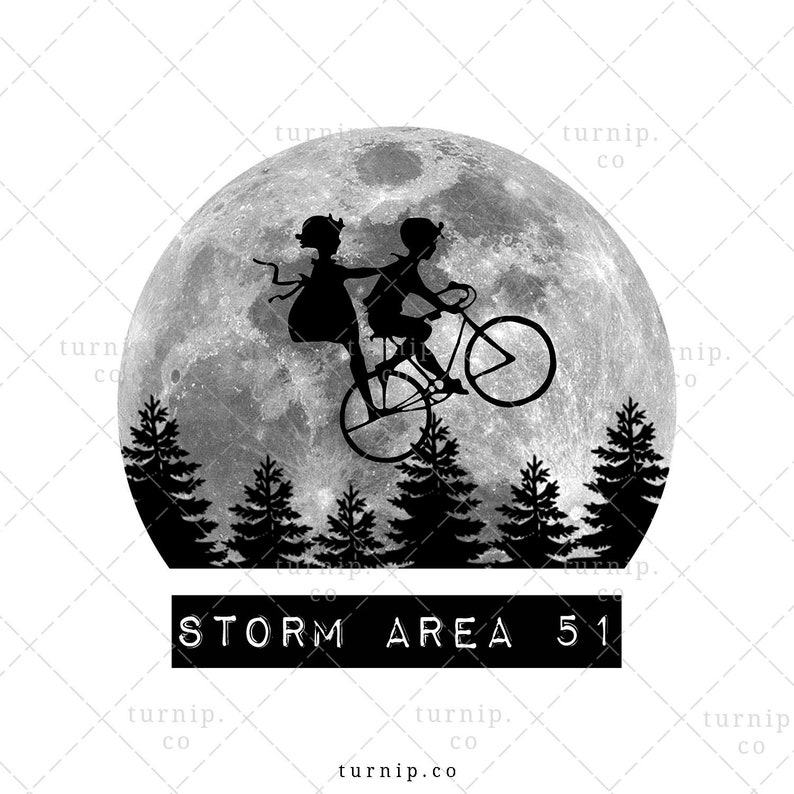 Here's what you get in this Storm Area 51 Sublimation Clipart Graphic Design:
[1] black and white sublimation clipart graphic with a beautiful full moon background…
… in the foreground is the shadow of a boy and girl riding a bicycle through the sky in the style of E.T. and storming towards Area 51…
… under them are the silhouette and shadow of trees…
… and at the bottom is the text "Storm Area 51".
Start using it instantly after download for your t-shirt design, mug design, product graphics, stickers, scrapbooking, heat transfer projects, wall art, crafts, blog posts, store banners, website design, apps, baby shower invitations, greeting cards, stationery design, collage, junk journals…
… and more!
Click the image or link to navigate and see more…
[Read more…] about Storm Area 51 Sublimation Clipart Graphic Design