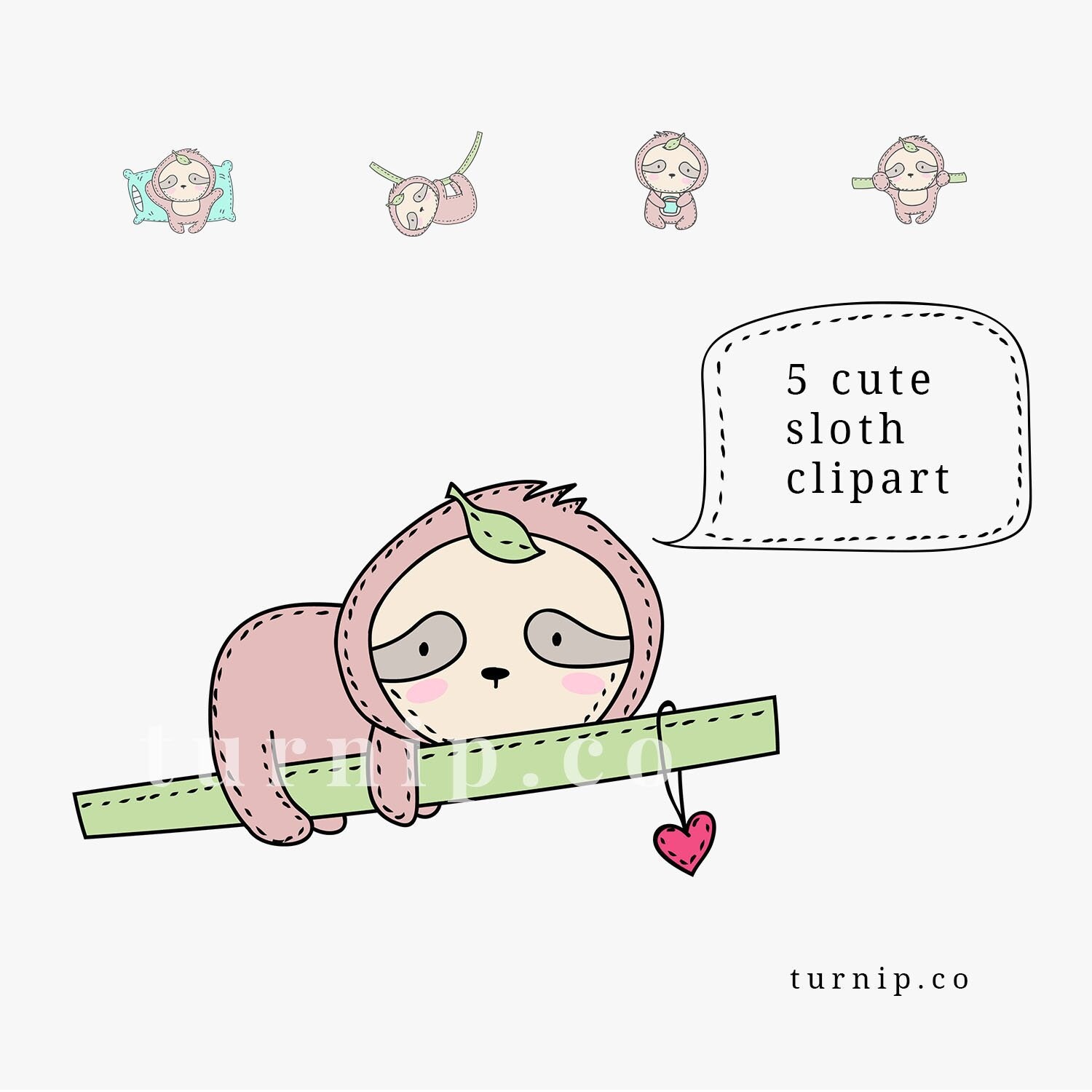 Here's what you'll get in this Cute Sloth Clipart Cartoon set: a purple sloth sleeping on a green branch with a red heart tag; a purple sloth hangs on a green branch; a purple sloth sleeps on a blue pillow and waves at you; a sloth sits with a blue cup of coffee in hand; a sloth hanging upside down the green branch.
–
[URL] : https://www.etsy.com/listing/693411663/cute-sloth-clipart-sloth-cartoon-clipart
[NAME] : Cute Sloth Clipart Cartoon
[SIZE] : 7 x 7 inches each, approximately
[TYPE] : Vector PDF & Transparent PNG
[ITEMS] : 5 sloths ( + 1 bonus)
[RESOL] : 300 dpi
[STYLES] : Sweet, hand drawn, peaceful, beautiful, playful
[USAGES] : Junk journaling, stationery design, fabric design, banners, slideshows, etc.
[TAGGINGS] : Cute Sloth Clipart, Sloth Cartoon Clipart, Baby Sloth Clip Art, Sloth Vector, Commercial Use Clipart, Rainforest Animals Clipart, Sloth PNG
[OCCASIONS] : Christmas, Anniversary, Baby Showers, Thank You, Retirement
–
[USE] : Personal & Commercial License. You may use this for anything you want, except…
[TERMS] : You are not allowed to resell or giveaway this clipart as is. You may not sell or give it away as part of a clipart or graphics package. You cannot resell or re-license the rights to these graphics or use them in a trademark without permission.
[CREDITS] : No credit or attribution required, but is appreciated and welcome.
[SHARING] : You cannot sell, lend or give any of these cliparts to anyone. If you have any friend who likes our work please refer them to our store.
[ADDITIONAL] : Colors may vary upon printing due to computer color calibration.