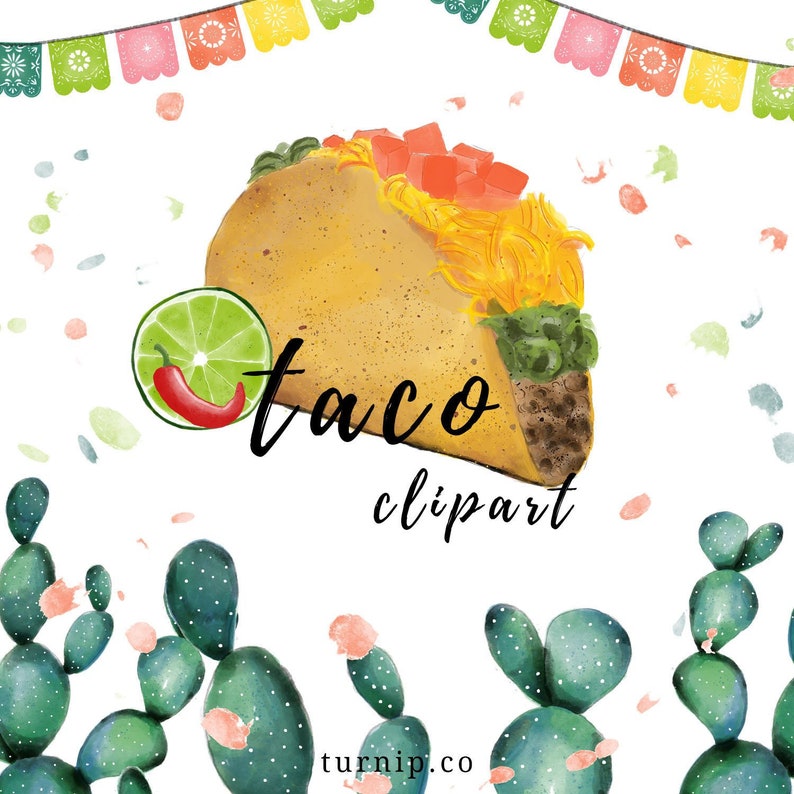 What You'll Get In This Watercolor Taco Clipart Mexican PNG Set :-
[1] Delicious crispy taco seen from one-quarter front angle, with juicy brown beef, shredded yellow cheese, spicy green guacamole and crisp lettuce, with mouth-watering cubed red tomatoes.
[1] Dark green, round spiky cactus, with two main branches and two sub-arms.
[1] Light green sliced lime for squeezing juice onto the taco and adding some acidity to the flavor.
[1] Super spicy red chili pepper that is so hot, its tail end is curled up.
[1] Papel picado square Mexican bunting decoration with cut floral patterns in red, green, blue and pink.
[1] Yellow delicious taco seen from side view with juicy tomatoes, chicken and guacamole sticking out.
[1] Red, yellow and blue maraca, filled with magical stuff.
[3] Paint splash overlays in red, blue and green.
… and more!
Click the image to navigate and see more…